Babaco Market – the 100% made-in-Italy e-grocery service that fights food waste from the field to the table – announces the closing of a €6.3 million Series A financing round.
The round was led by United Ventures, the Milan-based venture capital firm investing in technology startups. FaceIt Founder Niccolò Maisto and existing investors CDP Venture Capital SGR through the "Fondo Acceleratori", Seven Investments, Feel Venture, Doorway, Startupbootcamp Foodtech, Boost Heroes, Plug and Play, NextUp, and LVenture Group, also participated in the funding round.
The financing round, which brings total funding to 8.1M euros, comes at a time of expansion for Babaco Market. The active areas in Italy now include the four regions of Lombardy, Emilia Romagna, Veneto, and Piedmont, with about 500 municipalities served, and with plans to strengthen the team further to internationalize the service.
In line with its mission to actively and concretely support the food supply chain, Babaco Market collaborates with more than 100 producers located throughout the country. The company is committed to recovering products with aesthetic imperfections and overproduction that struggle to find a commercial outlet through traditional distribution channels.
Babaco Market was established in May 2020 precisely to respond to two consumer needs accelerated by the health emergency due to Covid-19: the growth of online shopping services and the increased awareness of the importance of more sustainable consumption. In addition to aiming to offer a quality service adapted to the new market demands, the company is also virtuously inserting itself into the food distribution chain to actively combat food waste and activate an increasingly sustainable e-grocery service.
Babaco Market's ambitious mission has led to the achievement of significant milestones in these first two years of activity. After closing 2021 with more than 35,000 boxes delivered and about 800,000€ in sales, the company has recorded considerable growth in 2022, with more than a doubling of orders and sales, helping to save more than 700 tons of food from its foundation.
"Babaco Market will continue to invest in the growth of its team with the dual objective of strengthening the fight against food waste and building a sustainable eCommerce supply chain, supporting the Italian agricultural sector with the valorization of small productions not considered by mainstream distribution channels. Currently, products destined for the pits come from all over the country, helping showcase local excellence from all areas of Italy. This new round of funding allows us to think even bigger, looking forward to an upcoming internationalization of the service.", said Francesco Giberti, CEO of Babaco Market.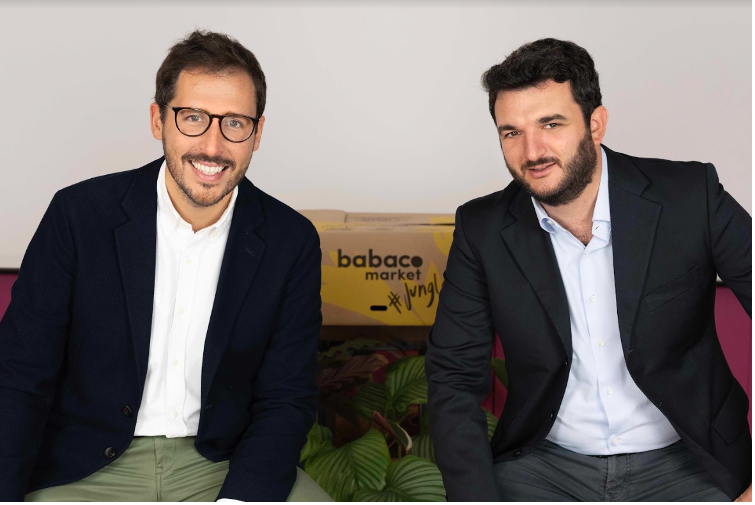 Francesco Giberti e Luca Masseretti, Co-founders Babaco Market